September 2016
Welcome to Mrs. Vaughan's Class Page
My email address is: SVaughanasrcs@gmail.com
Expect a response within 48 hours.
Please do not email anything that is urgent.
For urgent issues call the school @ 609-597-3800. 
________________________________________________
 We are excited to begin our first full week of school on Monday, September 12, 2016.  Following is your child's additional subject area schedule, which begins on September 12, 2016:
Monday- Media
Tuesday- Music
                   Spanish
Wednesday- Art
(please send in a smock)
Thursday- P.E.
(please have your child wear their P.E. uniform)
Look what's happening:
Want a PEEK at our week?
 Additional Subject Area Classes:
Monday-Media
Tuesday- Music/Spanish
Wednesday- Art
Thursday- P.E.
&
HOMEWORK & SPELLING WORDS 
This week we will be reading:
August 2016
Religion
Second Grade welcomes Father Marcin
from St. Mary's Parish once a week.
2nd Grade is a very important year in regard to the Sacraments.
Please note that many parishes celebrate the Sacrament of Reconciliation 
in early JANUARY.
Most students will be receiving one or two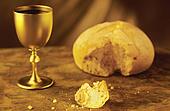 REMINDER:
All students who will be receiving a sacrament this year should have already registered with the Religious Education Program in their Parish.
If you have any questions regarding sacraments please contact the school @ 597-3800.
What's New in LA!
2nd grade students should be READING for 15 minutes each night!
Students practice basic grammar and vocabulary skills daily.
Punctuation,capitalization and sentence structure are reinforced daily.
Phoneme skills we will be working on are; long and short vowels, initial and ending consonant clusters, rhyming words as well as common and proper nouns, adjectives, verbs, prefixes and suffixes.
We also continue to write in our journals DAILY.
Like to play on the computer?          
Below are some practice websites with activities that relate to 2nd grade:
Math Update
 Ask your child about the different kinds of math drills we do everyday!
Math is integrated throughout all subject areas. Second graders are encouraged to become "Problem Solvers" from day one. We challenge the students with "Problem of the Day", EVERY SINGLE DAY. While we are very hands-on, we do Mental Math daily.
We also practice basic math facts with 5 minute math drills.
Many parents ask for copies of 5 Minute Math drills. For your convenience I have inserted a link to a site that offers free 5 minute math drills. Explore the site and you'll find many fun math drills for extra practice at home!
Students will have math homework almost every night. Their homework will be a review of what was learned in class that day.
For help with any of the math homework visit: www.harcourtschool.com
If it prompts you for a password, type in : Andrews
This site includes "Family Involvement-tips and Activities" as well as "Show Me" math models, a glossary of math vocabulary and GAMES!!!!!
July 2016
Social Studies
Click on the link below to take you to some fun activities that we are doing in Social Studies :) 
Some fun and interesting websites and games:
  Lincoln's childhood home and story
  *************************************************************************
Map skills are practiced throughout the year

and students 
are encouraged to hone their Geography Skills daily at our Geography Table.  Here they can find various activities (mostly HANDS ON) to excite and inspire a love for where everything  IS in this great big world God made for us.
WISH LIST
 The following items are needed for the classroom - your generosity and support is greatly appreciated:  
1. small paper cups
2. Germ-X
3. Baby wipes
4. Plastic spoons 
5. TISSUES!!!!!!!!
6. Small water bottles
                  7. Snacks(pretzels,goldfish)
                  8.  Plastic zip-loc
                       baggies/gallon sized
Thank you SO MUCH!!!
Please know that it is important for us to encourage healthy habits within the classroom.
Science
SCIENCE
Visit Miss De Cataldo's class page to view what is currently happening in 2nd grade Science!
                 Web sites used in class:
Phases of the Moon demonstration
Living vs Non living things quiz
Challenge sorting living and non living things
sorting Living and non-living things
Habitat maker- http://mrnussbaum.com/habitats
Favorite Links
Some Favorite Links:

Write to President Obama
For any student interested in writing to President Obama:

President Barrack Obama
1600 Pennsylvania Avenue, N.W.
Washington, DC 20500
The Presidential Student Correspondence Fax Number is 202-456-7705.
LOOKING BACK:

In March of 2004, my class wrote individual letters to President Bush stating their reasons for leaving the words "Under God" in the Pledge of Allegiance.

On June 14, 2004, the Supreme Court ruled to leave the words "under God" in the constitution. The ruling came on the 50th anniversary of the addition of the words "under God" to the Pledge. YAY!
Special Note
In the spirit of our shared faith, please be mindful that when inviting children to birthday parties, excluding only one or two students from a party invitation causes hurt feelings.  Being inclusive allows all students to feel that they are a valued part of the class.  Thank you so much for your understanding!